Screens
When referring to screens in SmartCare, we are referring to forms that are editable and display the data most recently entered.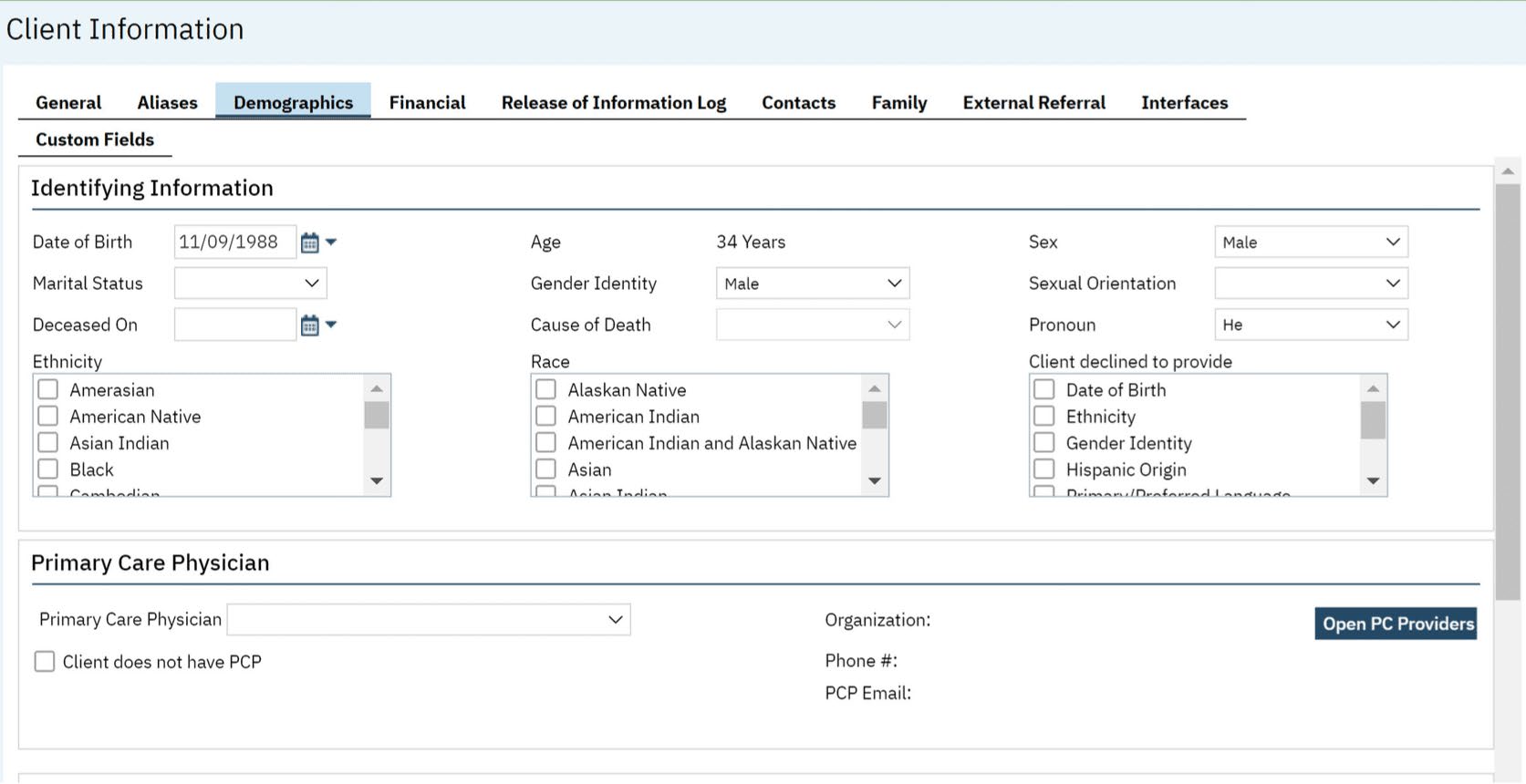 Documents
When referring to documents in SmartCare, we are referring to PDF documents that have been saved in the client's chart that can no longer be edited once they have been generated and are references for historical data.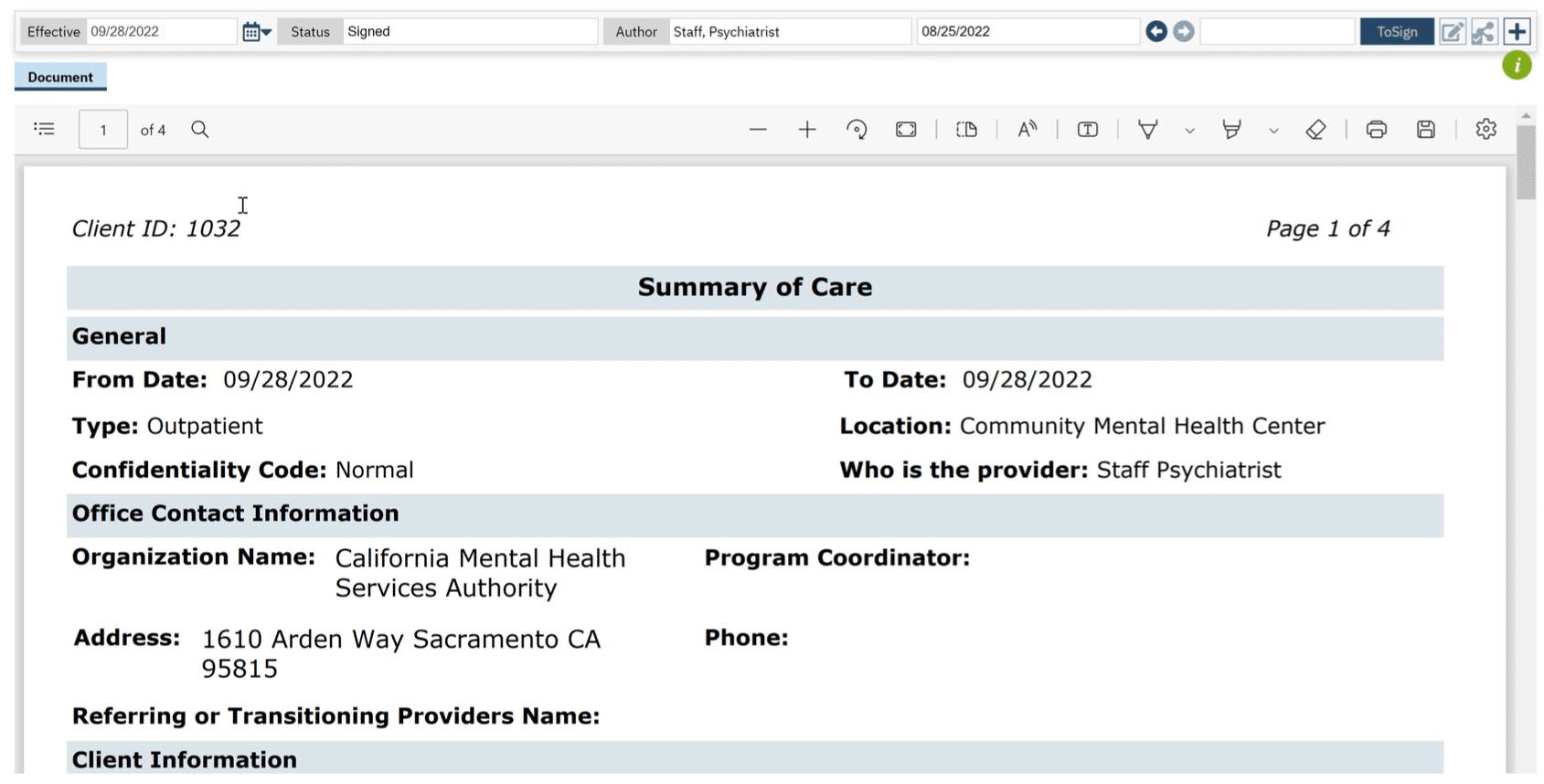 All documents have the document ribbon at the top of the screen. To expand the ribbon, click on the Plus icon.


The Effective date is the date of the document. This automatically populates as today's date.


The Status will be "In Progress" until the document is signed. This automatically updates as you complete the document.
The Author is the person who can edit the document. This automatically populates to the person who created the document. Documents can only have 1 author at a time. If you need to pass a document on to someone else, the author can be reassigned. If you are the author, you can select someone else by selecting the author dropdown in the document ribbon. Any users you are a proxy for will show at the top of the list. All other staff will show lower. Once you select the new author and click save, you will no longer be able to edit this document.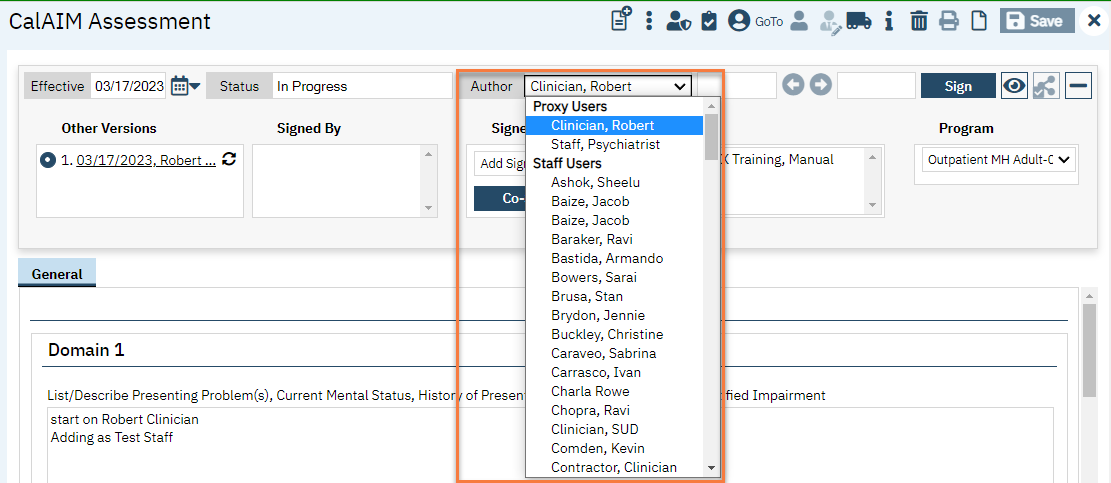 If you are not the author but have permission to reassign, you would use the Caseload Reassignment to change the author. This is covered in the Supervisor section.


Other Versions show previous versions of the document. When you edit a document, the system will create a new version of the document but save the old version for audit purposes. You can make whatever edits you need to in the new version, as these changes will not impact the original at all. The system will always show the most recent version when initially viewing the document, but you can select another version to view that in the PDF viewer area.


Signed By shows who has signed the document. This will include any cosigners that have already signed.


Signer allows you to add co-signers. Anyone who has been set as a co-signer but has not yet signed the document will show in the window on the right. To have someone sign, you would select them from this window and click "Co-Sign" to open the signature window. Once they've signed, they will be removed from the Signer window and move to the "Signed By" window.


Program shows which program this document is tied to. Each document must be tied to a program in order for privacy rules to be enforced in the system. While the document is still "In Progress", the program can be updated by clicking on dropdown and selecting the appropriate program. You'll only be able to select programs that you're associated with. If you don't see a program that you work in, talk to your System Administrator to confirm your user setup.