A Shift Summary is a service and is documented as a service note, however this note is not billable.
To access the Shift Summary, create a service for a client.

See How to Document Additional Services section for details.

In the Procedure field, Service tab, select Shift Summary.

Seeing this option is based on set up, e.g. program or degrees. It may not be available to all.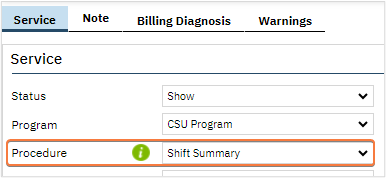 Once all fields in the Service tab are completed, click the Note tab.
Complete items in the Shift Overview section.

Comment fields for Community activities through Behavior issues are needed if Yes is selected.

Complete Shift Note section.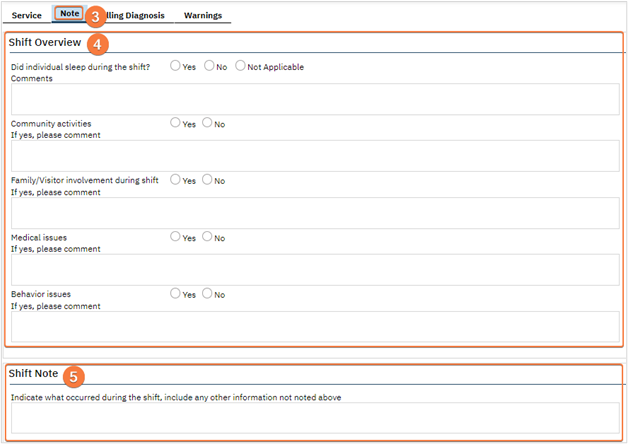 Click Sign in the tool bar, upper right corner, to complete the note.

See How to Sign a Document for details on signing.