Create a New Order, using the steps under How to Create a New Order for a Client.
When selecting an Order, select a desired dietary order as the Order type.
Complete required fields.

Type a Frequency into the search field and select it from the dropdown.

If you are unsure of available frequencies, put your cursor in the Frequency field and press backspace on your keyboard to see all available options.

Select a priority and set start date and time. If applicable, set an end date and time. Optionally, add comments. Complete questions related to the dietary order.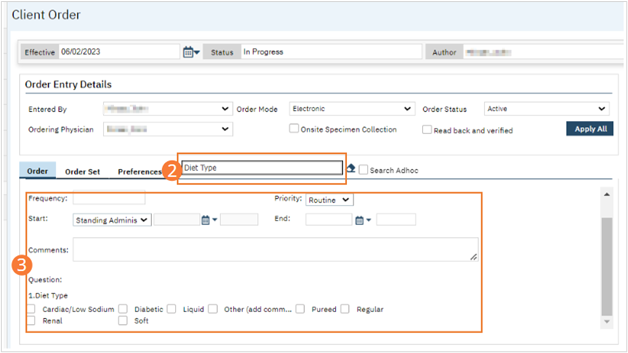 Click Insert to add the Order to the Order List.

Click Save.
Click Sign and complete signature of the document. For more information, see How to Sign a Document.                                                      \